What can I fit in a tote bag?
Tote bags are available in different sizes making them ideal for different scenarios, including commuting, travelling or even going to the gym. In recent years, tote bags have become popular as a practical alternative to handbags.

When travelling, a larger tote bag is big enough to pack your in-flight essentials and enough clothes for a short holiday. With a variety of straps and handles, travel totes have the comfort of a standard tote or handbag, but the practicality of traditional cabin luggage.

For trips to the gym, a tote bag can carry all your work-out essentials. Totes have enough space for your gym clothes and shoes, a towel, deodorant, a water bottle and any health post-gym snacks.

Looking for a new bag for work, school or college? Some Kipling totes will have dedicated compartments for laptops, making them a great choice.
Find totes for laptops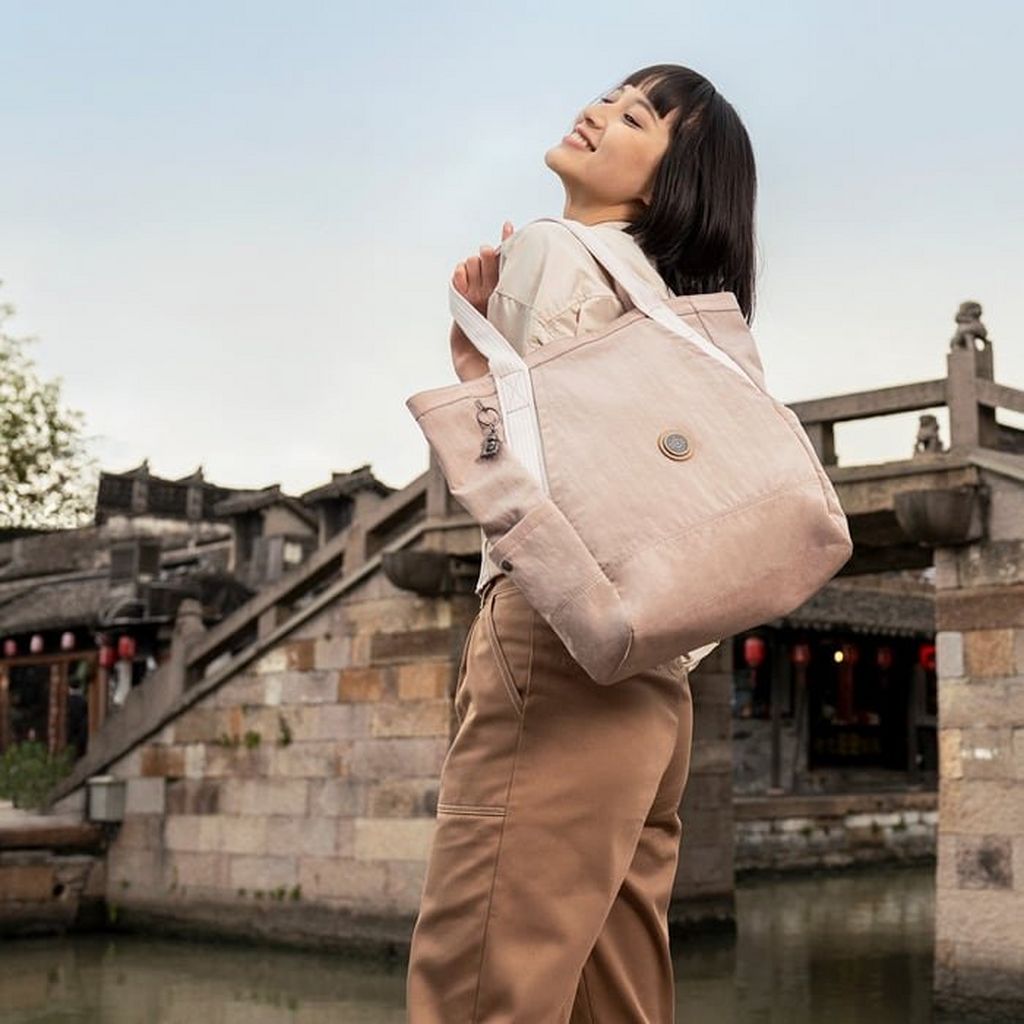 Why Kipling tote bags are ideal for travel
Kipling totes are some of the best tote bags for travel. Our large travel totes are big enough to hold everything you need for a short getaway or long weekend, and have dedicated compartments for your travel essentials, making them an ideal weekend bag.

With short carry handles, long shoulder straps and trolley sleeves, Kipling travel totes are as practical as they are stylish. They are made from hard-wearing lightweight materials, helping you keep under luggage weight restrictions.

Some Kipling travel totes have adjustable corners, making them a versatile option for size-restricted carry-on baggage. Totes with built-in laptop protection are also a great option for travel, keeping your tech safe in a dedicated padded compartment.

Travel tote bags with zippers keep all your belongings secure, even when stowed in overhead compartments, and many of Kipling's totes have several interior and exterior pockets to help you organise your bag.
See our travel bags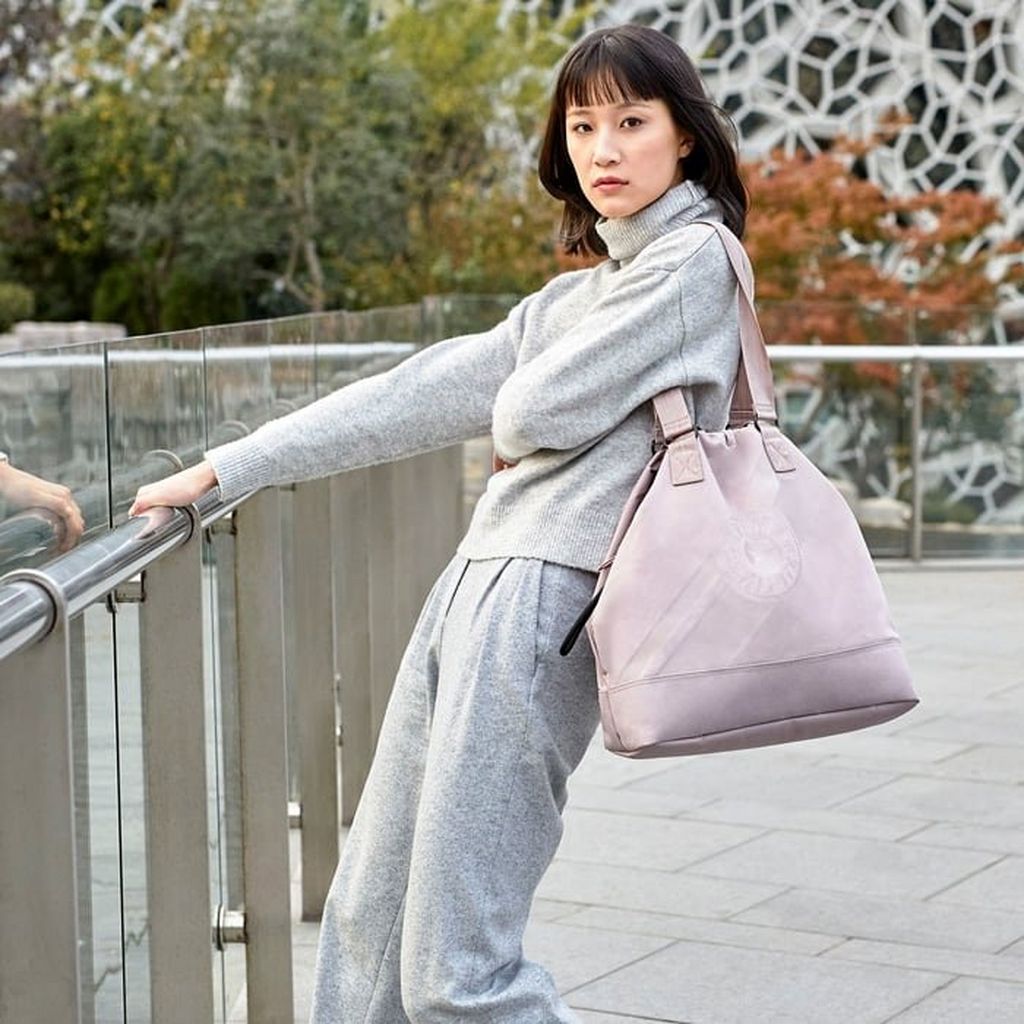 How to wash your tote bag
If you carry your tote every day, you may find yourself wondering how to clean it. Just follow these simple steps to keep your tote bag in top condition.

1. Empty your tote bag, removing any crumbs or fluff from the inside

2. Brush off any dried in stains with a soft brush

3. Spot clean the fabric with a slightly wet cloth and warm water

4. If there's a deep stain, hand wash the fabric in cold water with a soft brush, water and neutral soap

5. Let your bag air dry

Never use bleach or heavy-duty detergents when washing your bag. Don't soak it in water, either. Never tumble dry your bag, as this could cause it to shrink.

Don't use any chemical cleaners, stain removers or hot water to care for your tote bag, as these can damage the materials.

Tote bags will have their own washing instructions, so make sure you check the bag's care label before putting it in the washing machine.
Learn about product care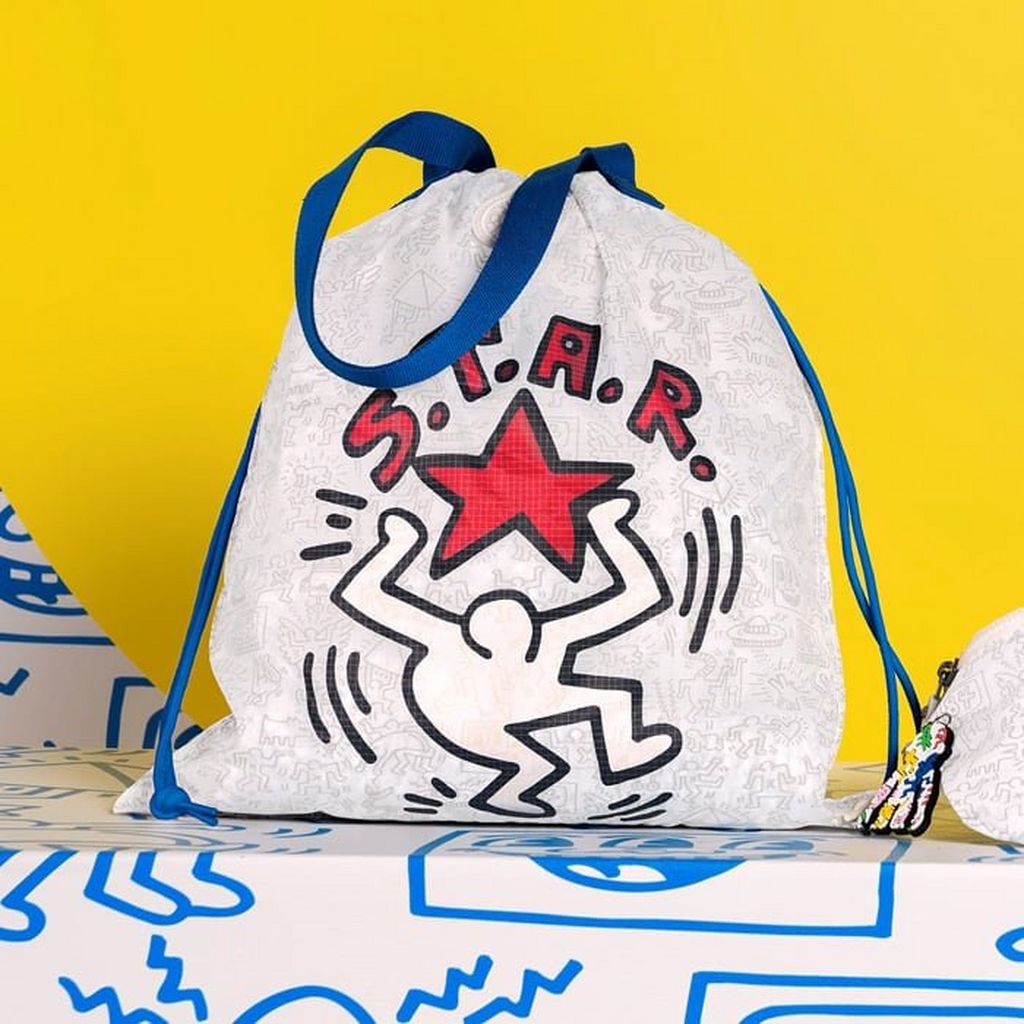 Wearing and styling your tote bag
With so much choice, you might find yourself wondering how to wear your tote bag. Totes are a street style favourite and are easy to wear. Pair yours with jeans and sneakers for an off-duty look, or wear it with your go-to smart-casual outfit as a practical and stylish everyday bag.

Tote bags are super versatile and look great worn over the shoulder with almost every everyday outfit, but they can be personalised to match your own style, too.

Fabric totes are easy to personalise with fun pins and badges that can be changed regularly, letting you match your bag to your mood. Similarly, you can wear your bag with eye-catching and colourful keyrings hooked onto the strap or D ring.
Discover our keyrings