With travel firmly on the horizon in the new year, it's time to start getting organised. While it's important to make sure you've packed the essentials, you'll also need to think about your luggage and whether your cabin bag is the correct size.

No one wants to get caught out with a bag that's too big, especially as there could be hefty baggage fees to pay. In this guide, we've pulled together the cabin bag sizes for the major airlines you might be flying with some time soon, as well as some features to look out for when shopping for hand luggage.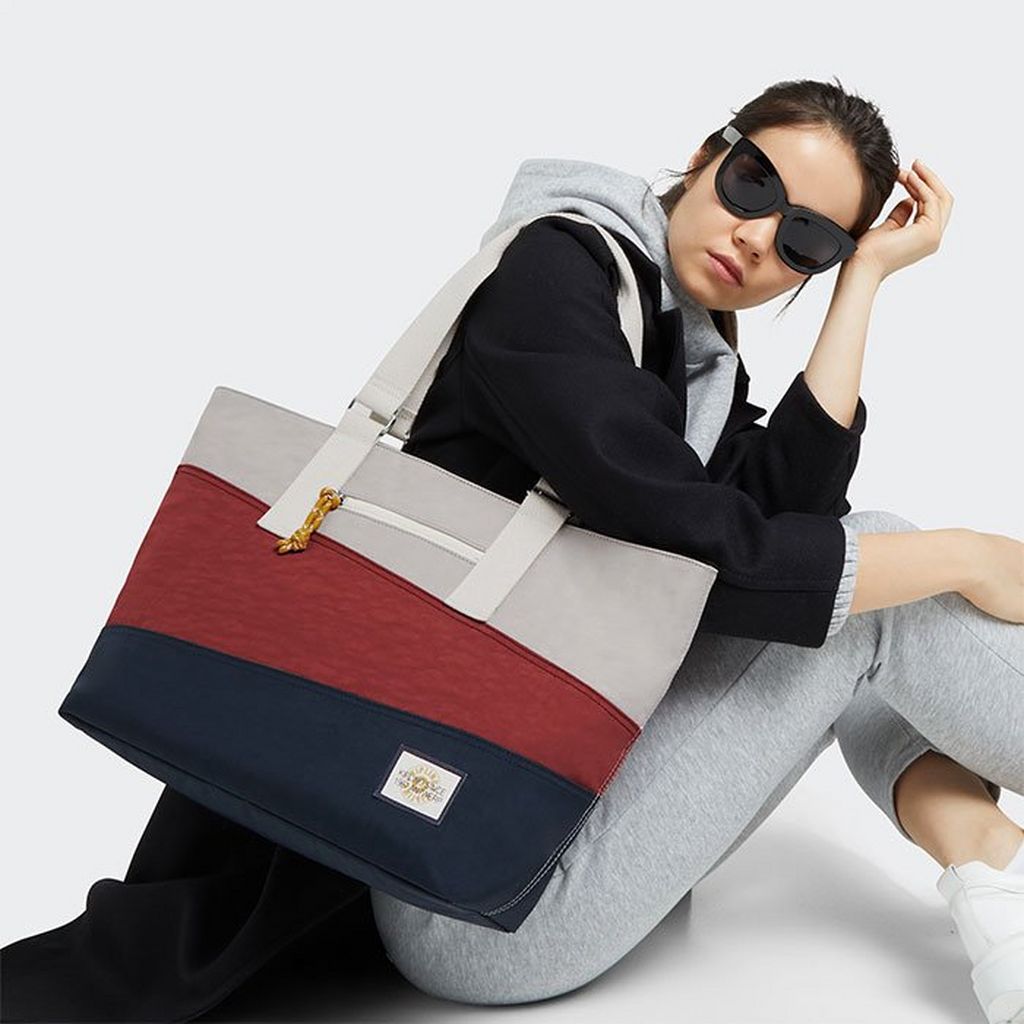 Getting the right cabin bag size
Once you've booked your flights, you should check out the cabin bag sizes for your airline, ensuring your carry-on bag is within the right size limits. Many airlines will state whether fees apply for baggage that is over the dimensions, so always be sure to double-check your airline's policy.

The Aer Lingus cabin bag size is 55x40x24cm with a maximum weight of 7kg. Passengers are also permitted to bring one small personal item alongside their cabin bag.

Air Malta's cabin bag size is 40x55x25cm with a weight restriction of 10kg.

British Airways' hand luggage guidelines are fairly generous, with passengers able to bring one cabin bag and one laptop/handbag, as long as the combined weight is no more than 23kg. The British Airways cabin bag size is 56x45x25cm, and the laptop/handbag size limit is 40x30x15cm.

Easyjet's cabin bag size is 45x36x20cm with no weight restrictions. The airline will only allow you to bring one cabin bag onboard unless you have booked an up front or extra legroom seat.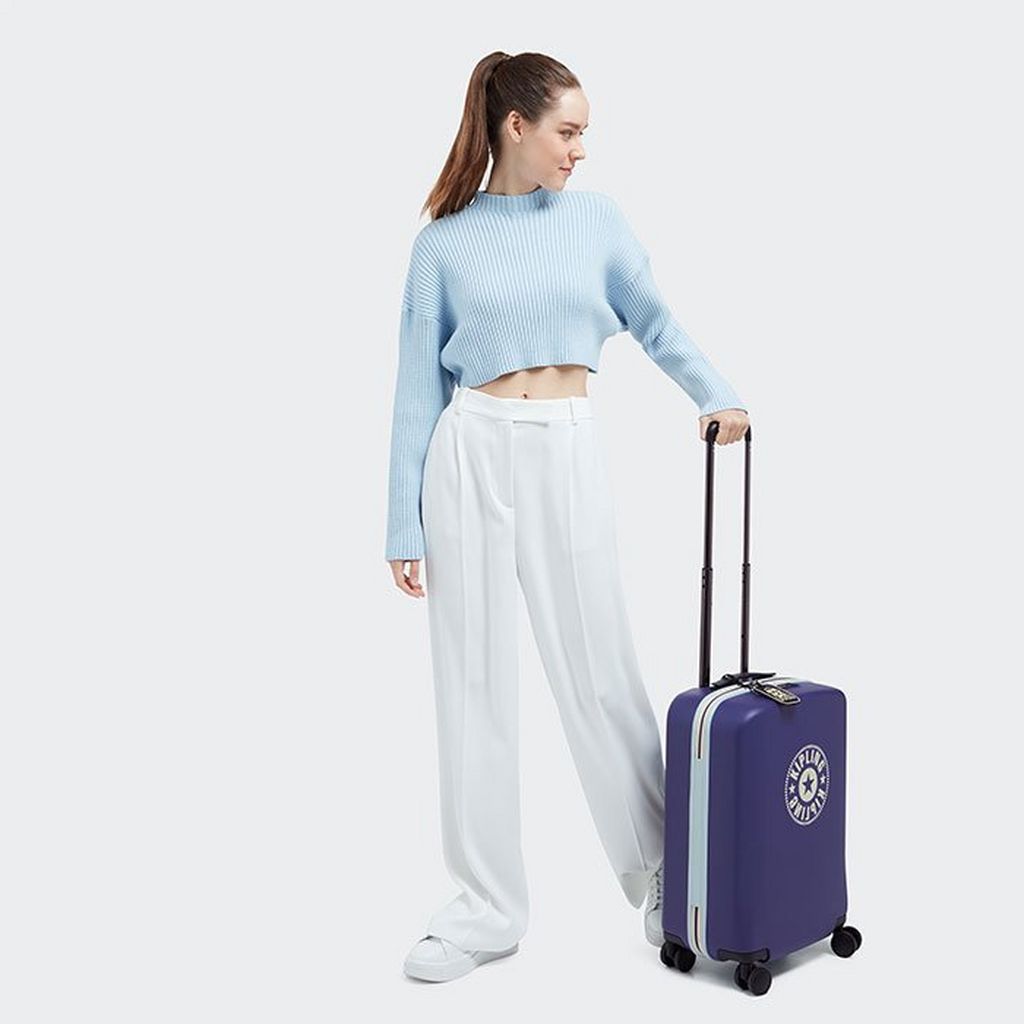 Jet 2's cabin luggage dimensions are 56x45x25cm with a 10kg weight limit. You may also bring a small personal item like a laptop or handbag.

The Ryanair cabin bag size is 40x20x25cm with no restrictions on weight. You will only be allowed to bring one bag and it must be within the size limits.

Tui's cabin bag size is 55x40x20cm and passengers are limited to 10kg in weight. If you have additional bags like a handbag or laptop, they must fit within your cabin bag.

If you're flying with Virgin Atlantic, you'll need to ensure your cabin bag is within the dimensions of 56x36x23cm, and weighing no more than 10kg.

The Wizz Air cabin bag size is 40x30x20cm with a weight limit of 10kg. You will not be permitted to bring a cabin bag with wheels unless you purchase Wizz Priority which also gives you a cabin bag size limit of 55x40x23cm.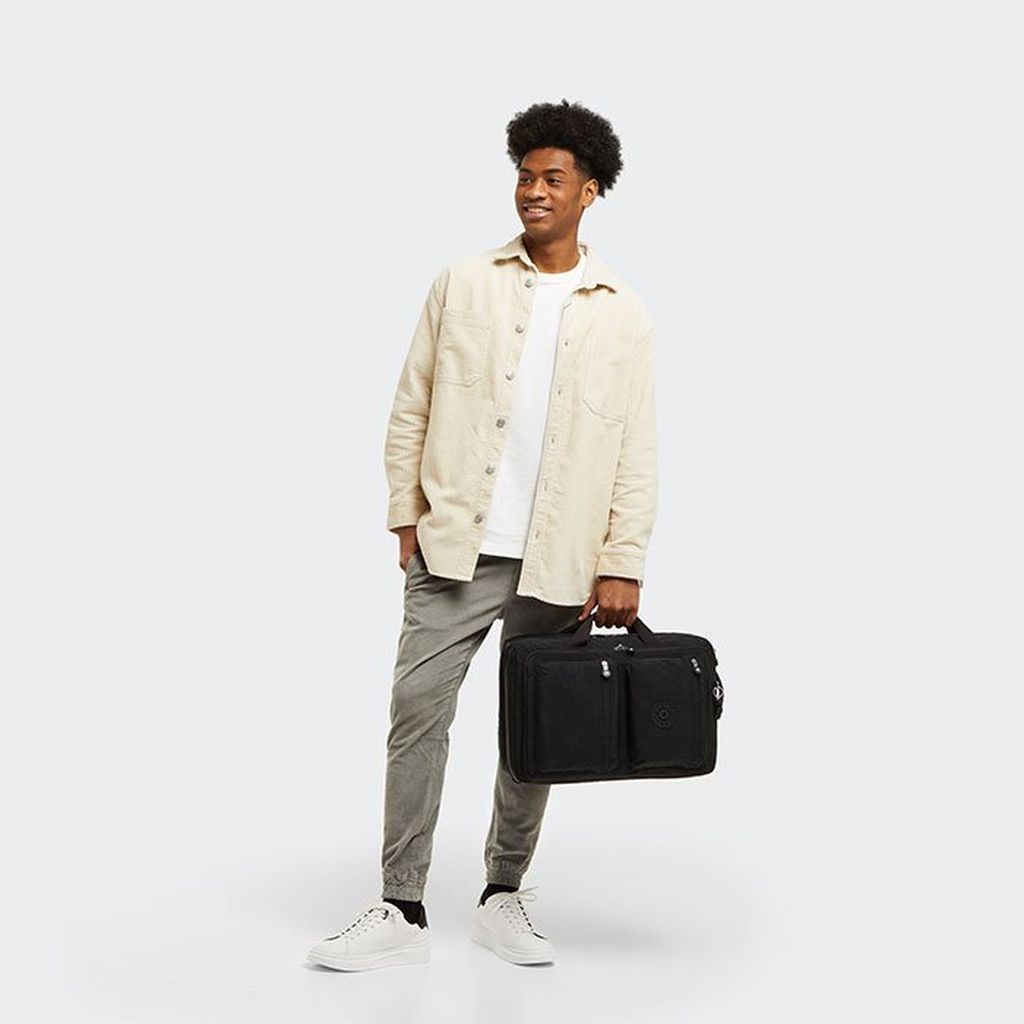 Cabin bag features to look out for
Once you know the maximum dimensions of your airline's cabin bag size, you can start to search for a bag that meets the requirements. It's not all about size though; there are several other features you should consider when shopping for a new cabin bag.

Security

Top of the list when looking at luggage features is security. You should ensure your cabin bag can be locked, with plenty of internal pockets for additional safety. The Darcey Spinner is a great choice for keeping your items secure, with several compartments and a lockable zip on the main compartment.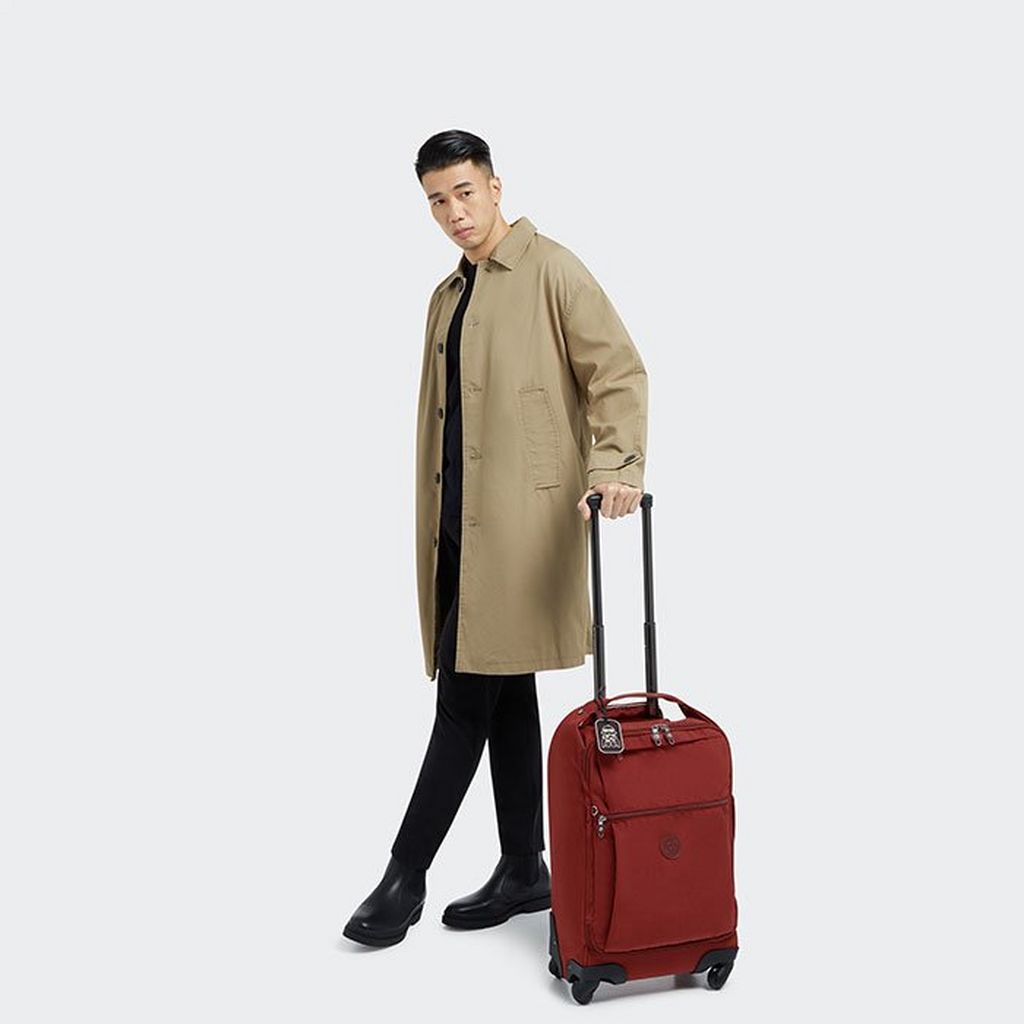 Convenience

While holidays are relaxing, airports can be stressful. Ensuring your hand luggage includes convenient features is the best way to improve your airport experience.

Opting for cabin baggage that lets you walk hands-free offers optimal convenience. With two hands-free, you can hold onto your passport ready for boarding while browsing the aisles in duty-free. A backpack like the Curtis keeps your hands available, while also offering several zipped compartments and a secure internal laptop sleeve.

You should also consider how easy it is to access your documents. Trolley bags often include front compartments that are ideal for storing the essentials you need to whip out quickly, like your passport or boarding card. The City Spinner includes three front pockets providing easy access and secure storage.

Adaptability

Being able to adapt your hand luggage is especially handy for those travelling with hand luggage alone where they don't have an additional 20kg of baggage in the hold.

Ideally, you'll want a bag that offers plenty of room for packing but can be transformed into something smaller when you arrive at your destination. The Kipling Totepack is essential for travelling, providing a large zipped compartment that can be folded down into a small pouch and stored away when not in use.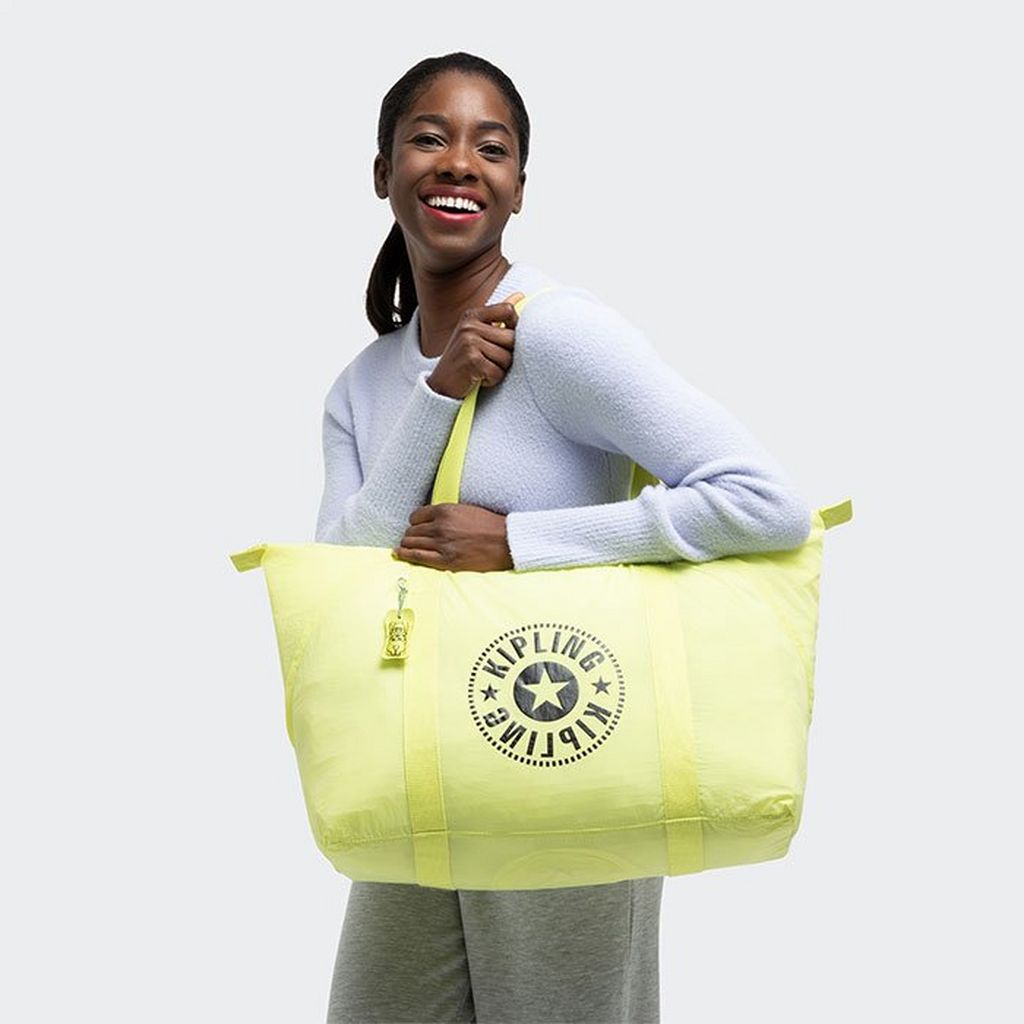 Comfort

Just like shopping for any occasion bag, comfort is key. You don't want to start your holiday off with a bad back or a stressful airport experience just because your luggage was uncomfortable.

If you prefer to wear hands-free luggage, be sure to look for something lightweight with comfortable shoulder straps. The Seoul is always a good choice. This lightweight backpack is the ultimate travel companion, offering adjustable shoulder straps and easy-access front pockets, as well as a spacious interior and several zipped compartments.

For those who prefer to roll through the airport with wheels, the Kipling Curiosity is the luggage you need. This small cabin suitcase is lightweight, making it ideal for lifting into the overhead lockers, while also comprising retractable handles and an integrated TSA lock.

RELATED: Travel bag and luggage guide

So whether you're heading off on a far-flung adventure or you're taking a break in the city, be sure to choose a cabin bag that suits your requirements and complies with the luggage sizes provided by your airline. Choose the right travel companion for your next adventure from our full range of travel luggage.