How to wear a crossbody bag on a bike.
Fun fact, crossbody bags are commonly called "messenger bags" for a reason. A versatile strap and asymmetrical design are engineered for ease of wear as you head to work. From biking to scootering to the office, a crossbody bag is ideal for a wide range of physical activity.

Your commute just got way easier with full-zip pockets, a fully adjustable strap, and front-zip storage so you can store your phone with ease. Looking to stay hydrated? Grab a crossbody bag with an outside water bottle pocket so you can reach behind you and drink water while on the move. If you're still thirsty for style points, add a couple of patches or keychains to the outside of your bag for an eye-catching look that's packed with personality.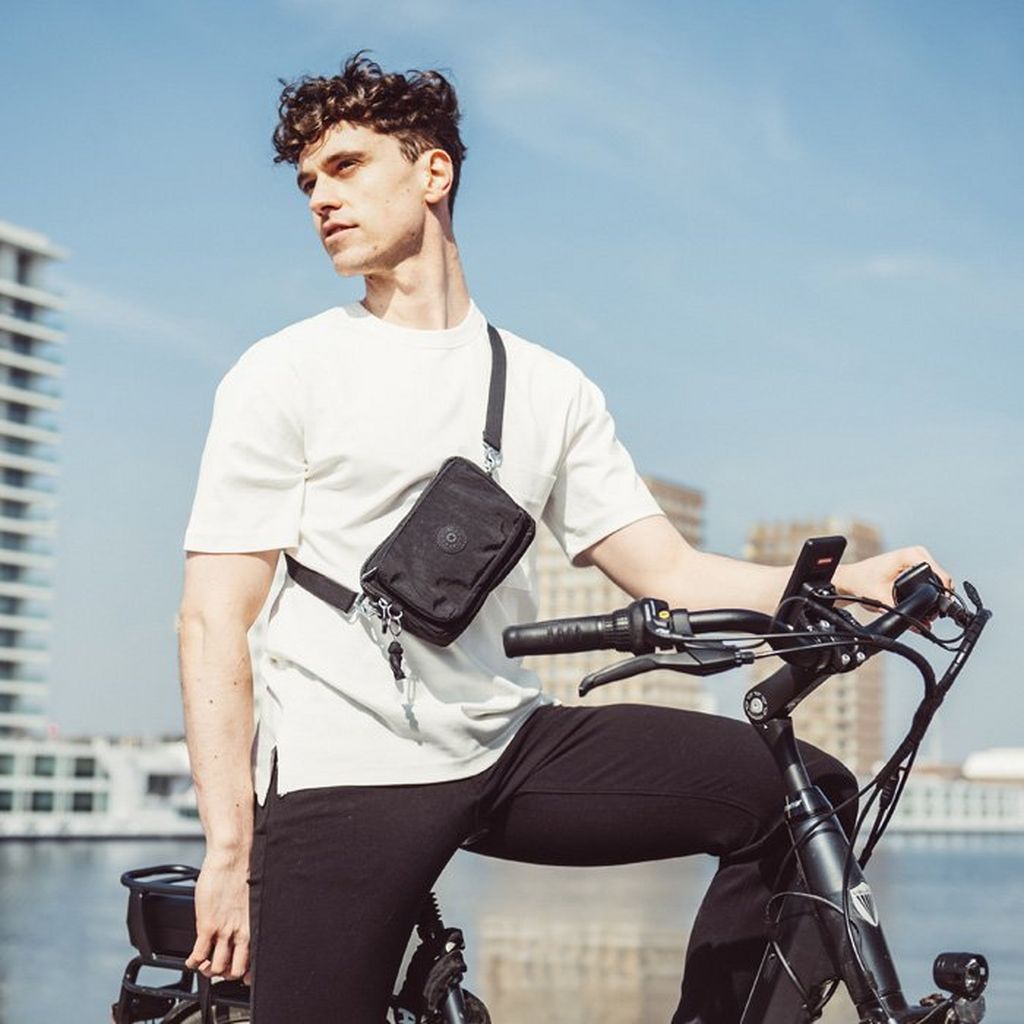 Discover our favourite styles
Where should a crossbody bag sit?
Let's do a deep dive on how to wear a crossbody bag in style. The main message? Your messenger bag isn't a backpack, so it shouldn't sit any higher than your lower back. Plus, wearing it at hip level guarantees it won't get in the way of your stride while you speed walk to work.

Be sure to adjust the straps so the bag sits as close to your body as possible. This can help improve weight distribution, particularly if you've got a lot to carry on any given day. Padded straps can also help hold the bag in place on your shoulder. If you're running late to work, you definitely don't need your stuff slowing you down.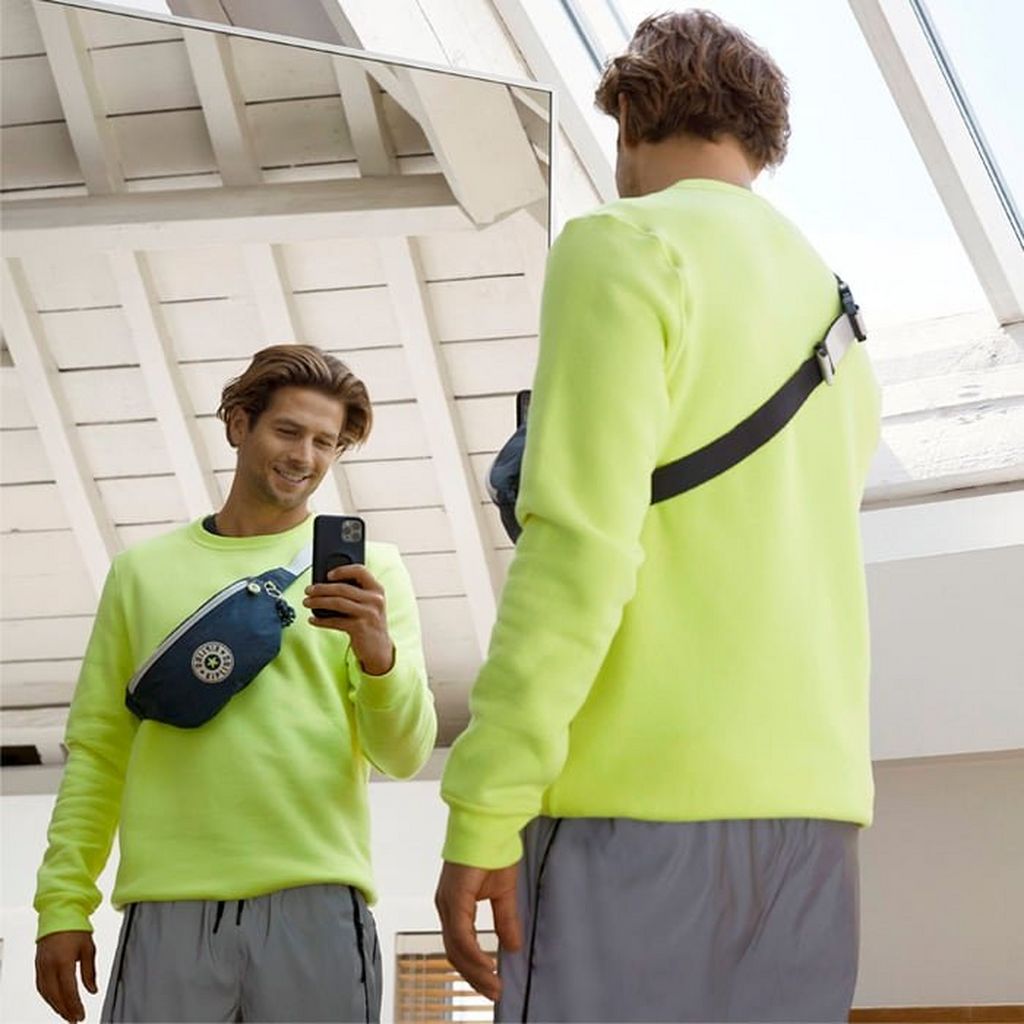 How to wear a crossbody bag with a suit.
The best part about a men's crossbody bag? It splits the difference between a briefcase and a backpack. When pairing it with a suit, pay attention to length, color, and avoid crossing the bag over your chest.

When it comes to colour, consider opting for a bag that's a bit more neutral. A sleek silver, black, or grey will pair well with a refined suit. If you're feeling a little more adventurous, experiment with monochrome or leather options to elevate your office wear.

Should you wear the strap across your chest or on one shoulder? If you ask us, just wear it on your shoulder to avoid rumpling your shirt, tie, and blazer. Wearing the strap across your chest can wrinkle your suit and dent your look. If weight is a concern, you don't want your bag to pull your posture downwards. Consider leaving some heavier items at home. What are you waiting for? Suit up with Kipling by your side this season.
See our crossbody bags