Our Top Picks: Mini Backpack Guide
If you're always on the move, chances are you need a high-quality traveling bag that can handle it all. That's why we designed a collection of mini backpacks that offer a hands-free solution to storing your extra gear.

Mini everyday backpacks are totally trending in 2021, and it's easy to see why. Chic yet practical, they offer the convenience of crossbody bags with the sleek design of a purse. Trade your bulky bag for a mini backpack that will level up your storage in style.

Chic yet practical, they offer the convenience of crossbody bags with the sleek design of a purse.

But, keep in mind, the secret to rocking this trend is to find the right fit for you. A leather mini backpack is ideal for leveling up a casual outfit, while a breathable mesh mini might be better for your next festival. For the best of both worlds, you might want to try a convertible option that doubles as a hip belt with a padded back panel.

You may be wondering, are mini backpacks also for guys? What should I keep in my mini backpack? What are the mini backpacks called at Kipling? We've done the research for you. Read on to discover what to look for in a mini backpack, and how to rock this look all season long.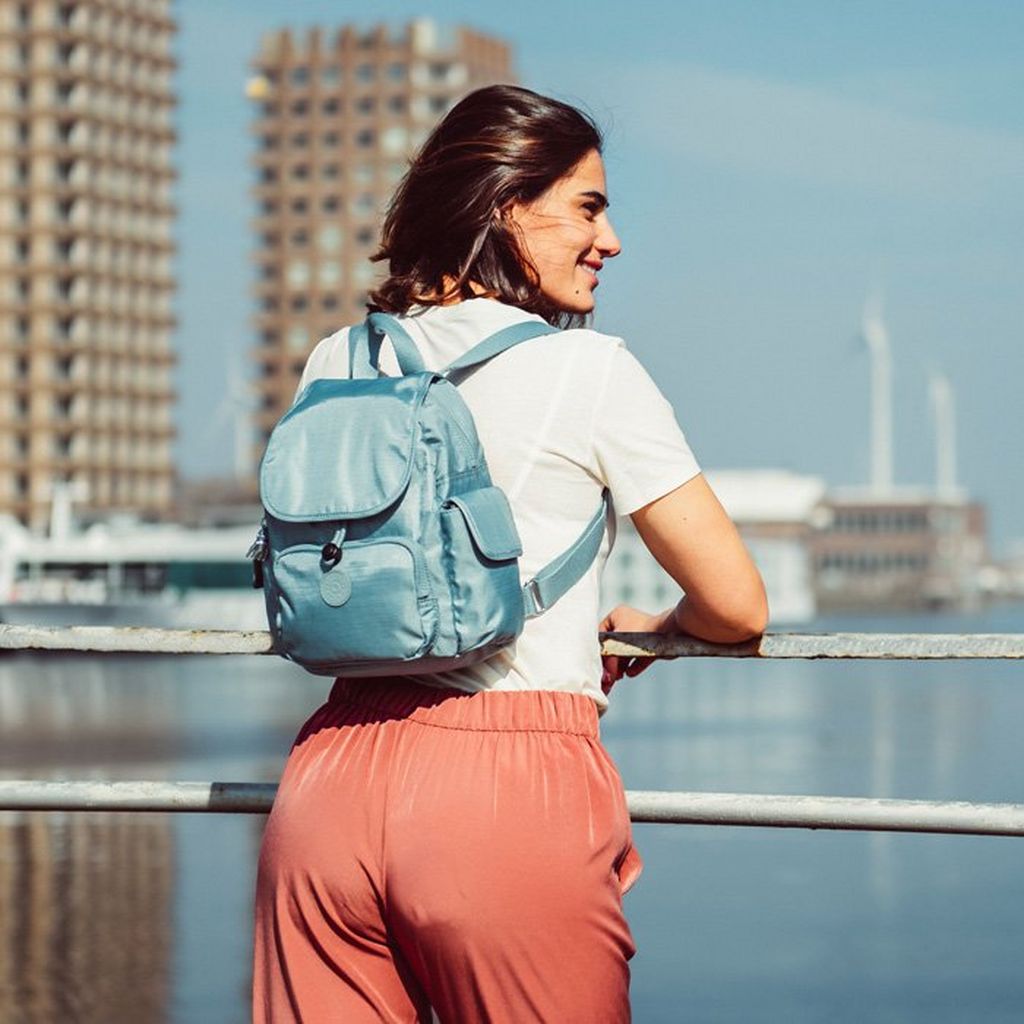 Discover our favourite styles
Can adults wear mini backpacks?
While it's easy to associate mini backpacks with kids, plenty of adults wear a mini backpack (and love doing it). They are practical, comfortable, and ultra-lightweight so you can carry the bag with ease. Plus, many of Kipling's mini backpacks offer smart storage for your everyday essentials.

Kipling's mini backpacks for women come in a range of fun prints and styles. For those partial to fun festivals, pick a patterned mini backpack that can convert to a hip belt for ease of use. If you're lucky, you might find one with a water bottle pocket in addition to adjustable padded backpack compression straps and a top carry handle.

For those wondering do guys also wear mini backpacks, the short answer is yes. While the mini backpack trend is usually associated with women, there are plenty of on-trend styles for men as well. If you're looking for the perfect gift for the man in your life, you can't go wrong with a mini black leather backpack.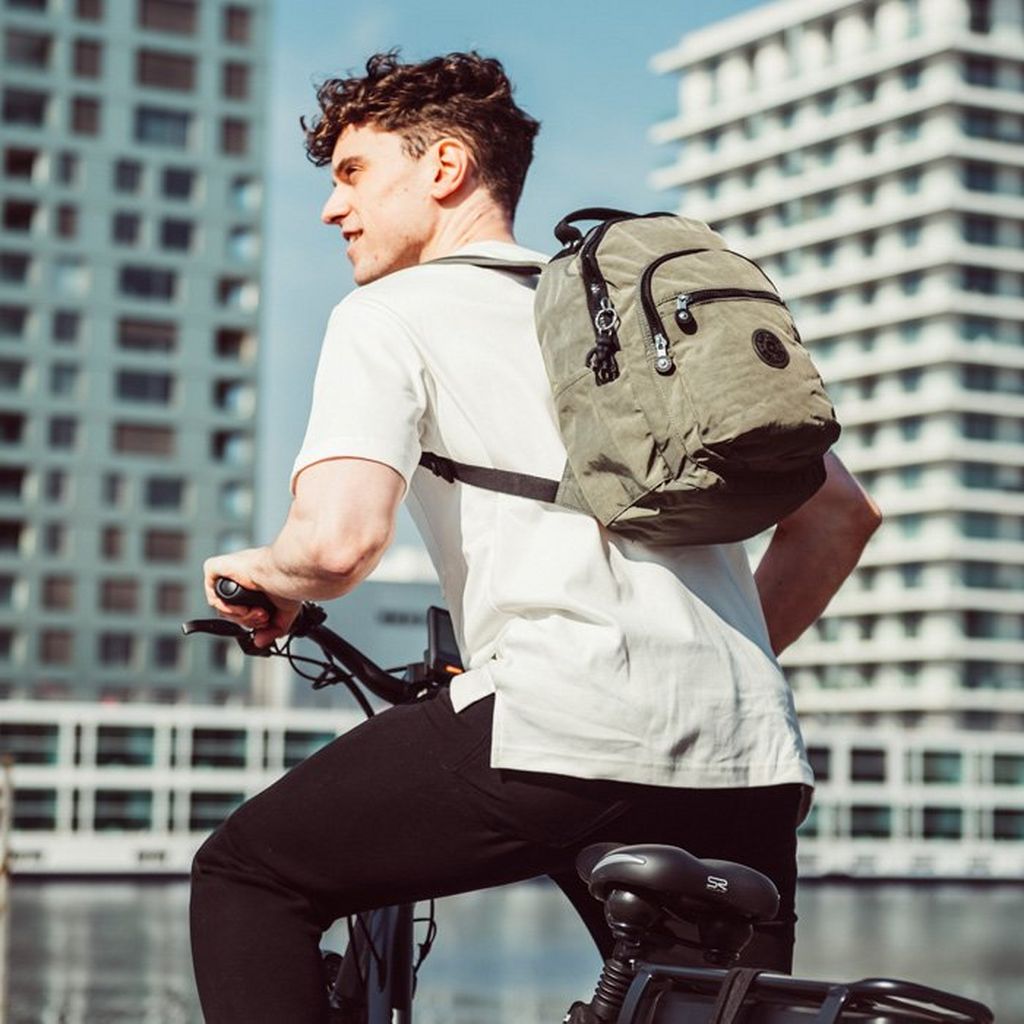 What size is a mini backpack?
Here at Kipling, our standard mini backpacks measure approximately 27cm Width x 33.5cm Height x 19cm Depth. Most, if not all, of our mini backpacks have volumes that are between 13-15 Litre.

While they may seem tiny, don't let that size fool you. A scaled-down version of a standard backpack, a mini backpack is ideal for daytime adventures. They can easily fit all the essentials you need for a day out. Even better, a high-quality lining and adjustable shoulder straps give you the option of carrying the bag in your hands if you're in a crowded space.
What do you carry in a mini backpack?
Result Size: 945 x 789 Although significantly more streamlined than top-loading hiking backpacks, most mini backpacks have ample space for all of your essentials. Before you head out the door, don't forget the big three: your wallet, phone, and keys. But what else do you carry in your mini backpack? Here are a few things that made our list:

• Water: Rule number one in our book? Hydrate on repeat. Bring a mini water bottle or even an eco-friendly foldable water bottle that you can refill wherever you go.

• Snacks: Whether you're headed to work, school, or somewhere in between, a spare energy bar is always a good idea. While you definitely don't need to pack a full meal, something small to munch on in case you get hungry is always a good idea.

• Spare cash: Let's be real. There's nothing worse than getting to a festival booth only to find out they only take cash. Bring a bit of spare money with you so you'll be ready for anything.

• Hand sanitizer: If you're always on the go, then hand sanitizer is always a good idea.

• Headphones: Storing a spare set of headphones is always a solid move in our book.

• Lip Balm: Dry lips can be a major bummer, especially in the cold winter months. ​
What is the best mini backpack?
The best mini backpack is stylish, durable, and specifically designed to meet your needs. As you seek out the right backpack for you, keep an eye out for a few key features including the color, type of storage, and overall style aesthetic.

If you're not quite sure where to start, here are the top five mini backpacks we're loving this season:

• Best Classic Backpack: The Delia Mini Backpack is the perfect companion for your weekend adventures. Featuring multiple pockets to fit everything you need, this bag is the perfect accessory for a fun day out. Want to jazz it up? Add a smart tassel to make a cool statement wherever you go.

• Best Convertible Backpack: If you're looking for a convertible backpack that can do it all, then the Tsuki Small Convertible Backpack is the way to go. Simply wear it as a backpack or tuck the straps away and carry it as a handbag. (Talk about a win-win.)

• Best Tablet Backpack: A smaller version of one of our bestselling styles, the Seoul Small Backpack is built to store a tablet and all of your other technology in serious style.

• Best Printed Backpack: If you ask us, a bit of color is always a bright idea. That's why we recommend our City Pack Mini Backpack if you're partial to a pop of pattern in your gear.

Here at Kiping, our mantra is Live.Light for a reason. We are all about lightening your step so that your curiosity can lead you your own way. With a mini backpack that won't weigh you down, you can handle anything your day has in store. What are you waiting for? Shop Kipling Mini Backpacks today and find the perfect fit for you.