What are the autumn trends?
As days get shorter and cooler, autumn fashion trends dictate that cosy knits, chunky boots and lots of layers come out for every activity.

Chunky knits

One of the key trends for the season is knitwear - and lots of it. Knits are always essential for the colder months, but this year, there's no limit to the amount of woolly clothing that's acceptable. Pile it on and stay cosy no matter whether you're meeting a friend for a stroll in the park or heading out for dinner. This trend is a sustainable one, as it'll last you well into winter and beyond. We recommend pairing your knits with an oversized bag - after all, the weather can be unpredictable so you'll need somewhere to store some of your layers if you get a little too hot.

Sustainable fashion

Speaking of sustainability, this is another key theme for the season. Items that can be worn over and over again are replacing fast fashion as wardrobe staples, so you should look to classic pieces that can be styled in multiple different ways to keep your look fresh.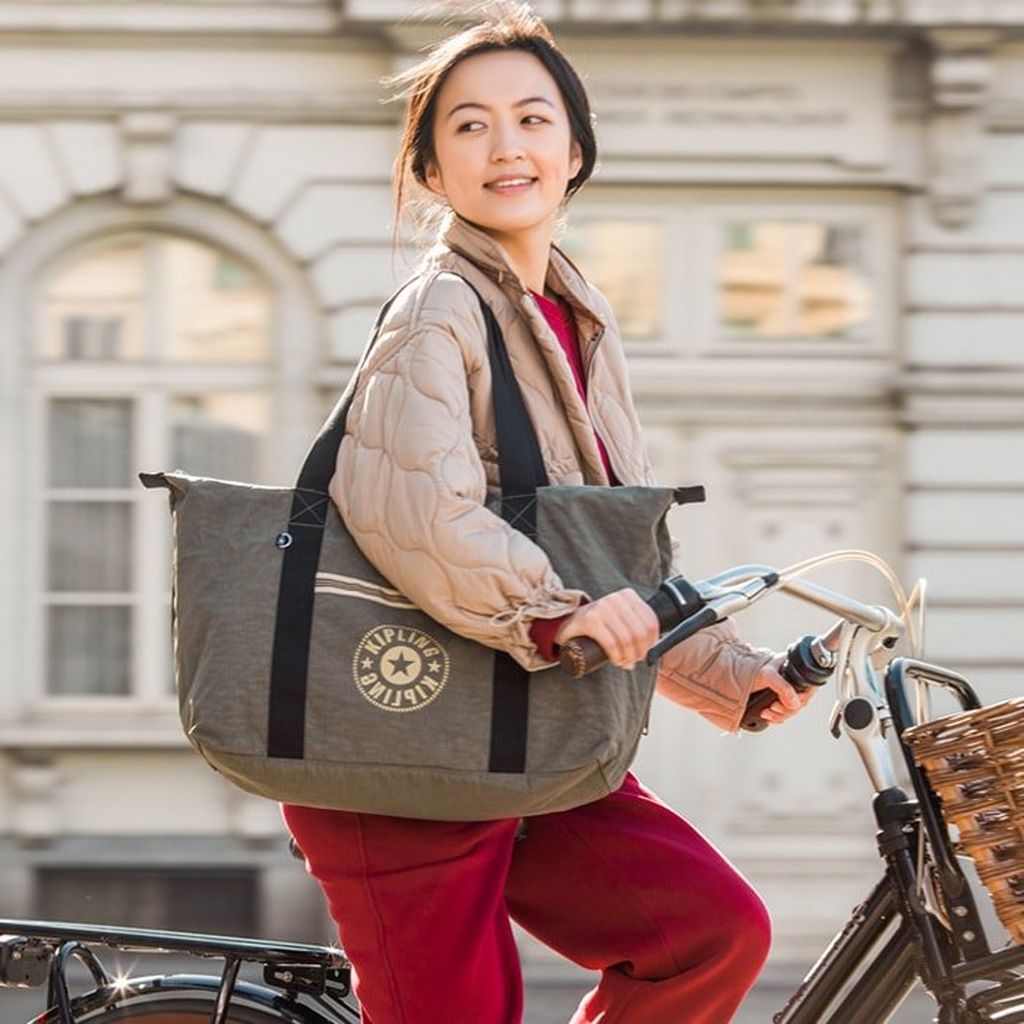 Out out

Don't let the cooler weather prevent you from enjoying a night out on the town. That means dressing up with gold and glitz, cut-out shapes, statement dresses - and the perfect mini bag to set the whole outfit off.

Sharp suits

Again, autumn is about celebrating all the outfits we haven't had the opportunity to wear for so long. Say goodbye to short sleeves and dresses, and get set to make an impression with sharp tailoring, coats and crisp white shirts.

Florals

"Florals for spring? Groundbreaking." This classic quote from The Devil Wears Prada rings certainly has an element of truth for spring - but for autumn, florals actually are groundbreaking. Light and delicate florals are perfect for spring, whilst dark, moody floral designs will work perfectly this coming autumn.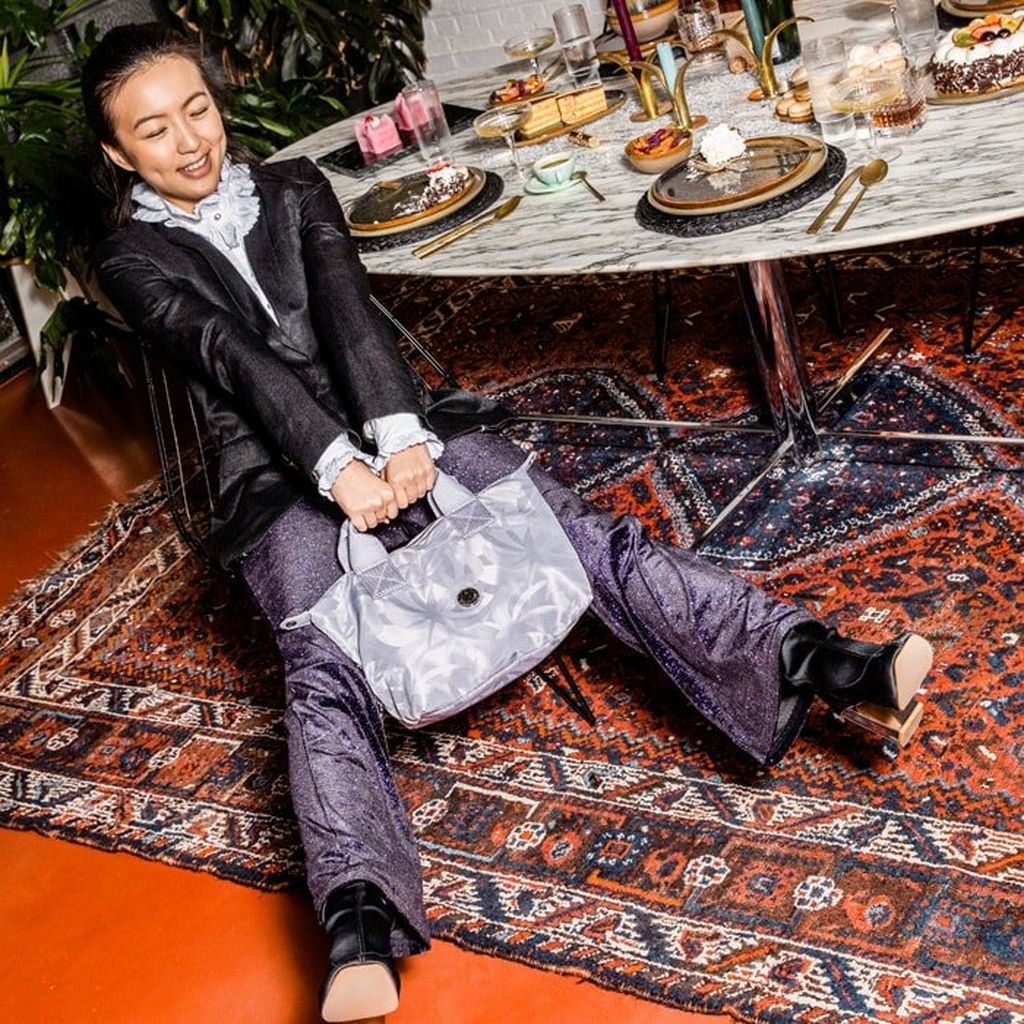 Discover our favourite styles
What colours are on trend for autumn 2021?
Autumn usually means a muted colour palette of cream, beige and burgundy, but this year, designers are going the opposite way with the colours on the catwalk. It's all about bold, bright colours for autumn 2021, and block colour dressing looks set to be a particularly big trend.

If you want to stay on-trend this season, consider yellow, orange, pink, and green. Bold colours made an impact on the catwalks with Moschino showing bold yellow suits and Balmain debuting shocking pink hues for outerwear. Whether you opt for a brightly coloured jacket or keep it more subtle with a bag and accessories, this autumn is all about pops of colour in your outfits.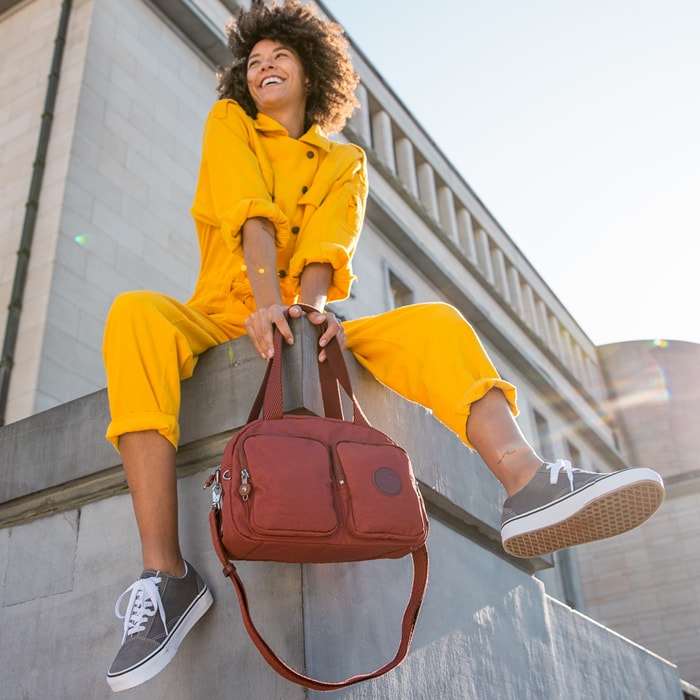 Must-have handbag trends for this season
The playful nature of this season's colour palette offers lots of opportunities to get creative with your choice of bag, whilst the return to going out, taking holidays and heading back to the office means there are plenty of ways to flex your sartorial style with your choice of bag.

Beautiful work bags

If you're heading back to the office or taking advantage of working remotely in cafes or co-working spaces, you'll need a stylish work bag that's big enough to stash all your stuff.

The Linza tote bag is sleek for work, with a 15" padded laptop sleeve to protect your tech. It also comes with handy zip pockets so you can easily find all your essentials, and it can be paired with luggage making it easy to get from A to B whether for work or play. It comes in black making it versatile for season after season - just pair it with a bright coat or a floral scarf to stay on-trend this autumn.

If you prefer a backpack, the Kazuki is the perfect choice. It's slim design ensures it looks chic rather than sporty, and it comes in a variety of colours so you can choose the one that best fits with the rest of your autumn wardrobe.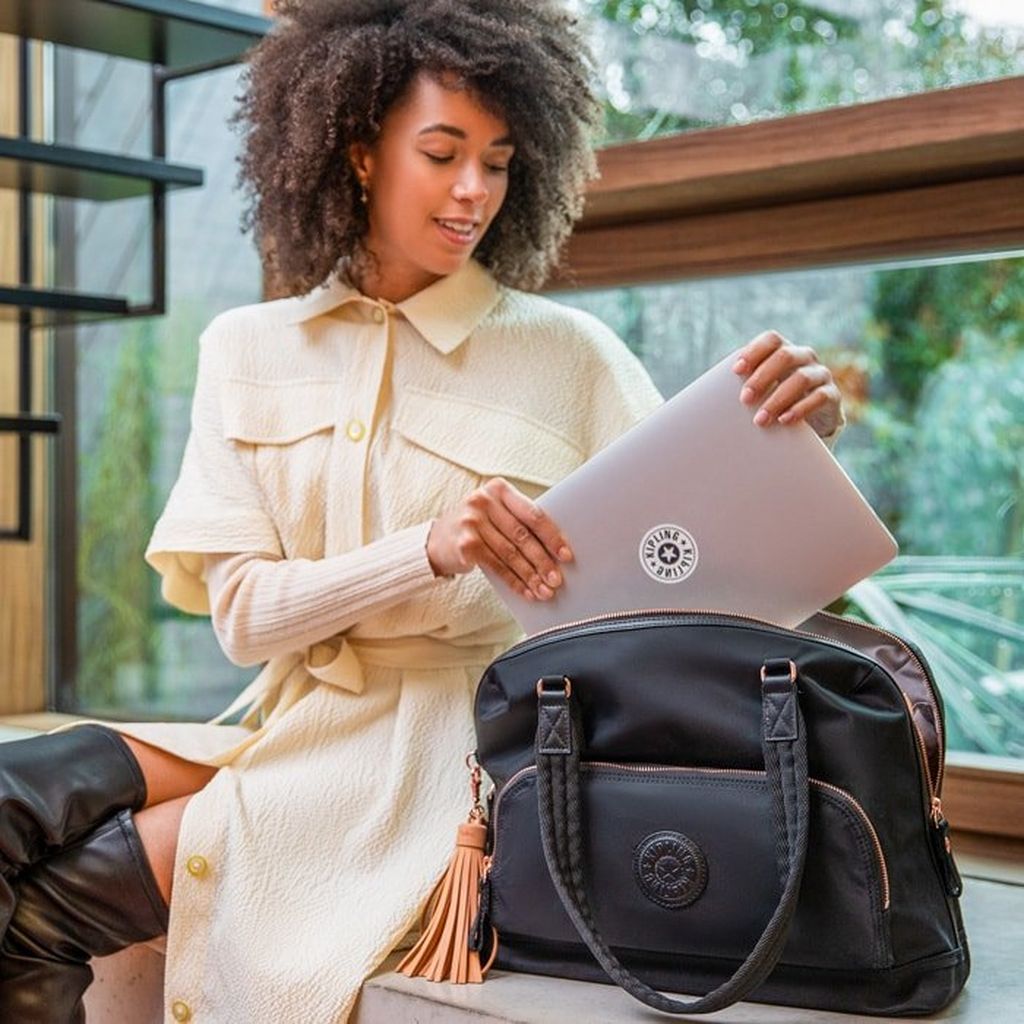 Good for the environment

Looking for a bag that's as good for the environment as it is for your wardrobe? The Hiphurray is a great choice, with bright bursts of yellow and blue to tie in with this season's bold colour schemes. This bag has been designed using unused fabrics to create a brand new limited edition bag that's super versatile for whatever you get up to this autumn.

Hands-free for going out

If you're heading out out this autumn, opt for a small crossbody bag that fits all of your essentials. The Creativity XB is small and discrete, with enough space for your cards and cash, keys, and make-up essentials and can easily be worn over or under a jacket. Alternatively, opt for a cute pouch for a minimalist approach that won't detract from your statement outfit.

Oversized bags

Mini skirts are a classic autumn look with the option to wear your legs bare or pair with thick tights and chunky boots. Offset the shorter hemline with an oversized bag to play around with proportions. The Jodi M tote is the perfect choice with multiple inside pockets making it easy to find everything you need, from pens to keys, and it's big enough to stash your extra layers of knitwear if you get too warm on your commute.

Need some more inspiration? Check out our guides to crossbody bags and work bags to help you choose the best bag for autumn and beyond.