What to put in your school bag
Choosing your own school bag is one of the best parts of going to school, but it's sometimes difficult to know what to put in it. Most schools will have a required list of necessities, such as textbooks and planners, but there are other fun and functional extras to consider.

A pen bag. Pens, pencils and additional stationery are handy to keep together, and a stationery bag or pen pouch will stop loose items getting lost in larger bags.

A gym bag. Any sports items or changes of clothes can be kept separate in a gym bag, which may fit inside larger school bags.

A lunch box or bag. Dedicated lunch bags are a good idea to keep food separate from school supplies to contain any smells or possible spillages.

Snacks! Snacks are important to have throughout the day to keep kids fuelled between meals. Cereal bars, apples and nuts are all good options and aren't going to create any bad smells or mess in the school bag.
See lunch bags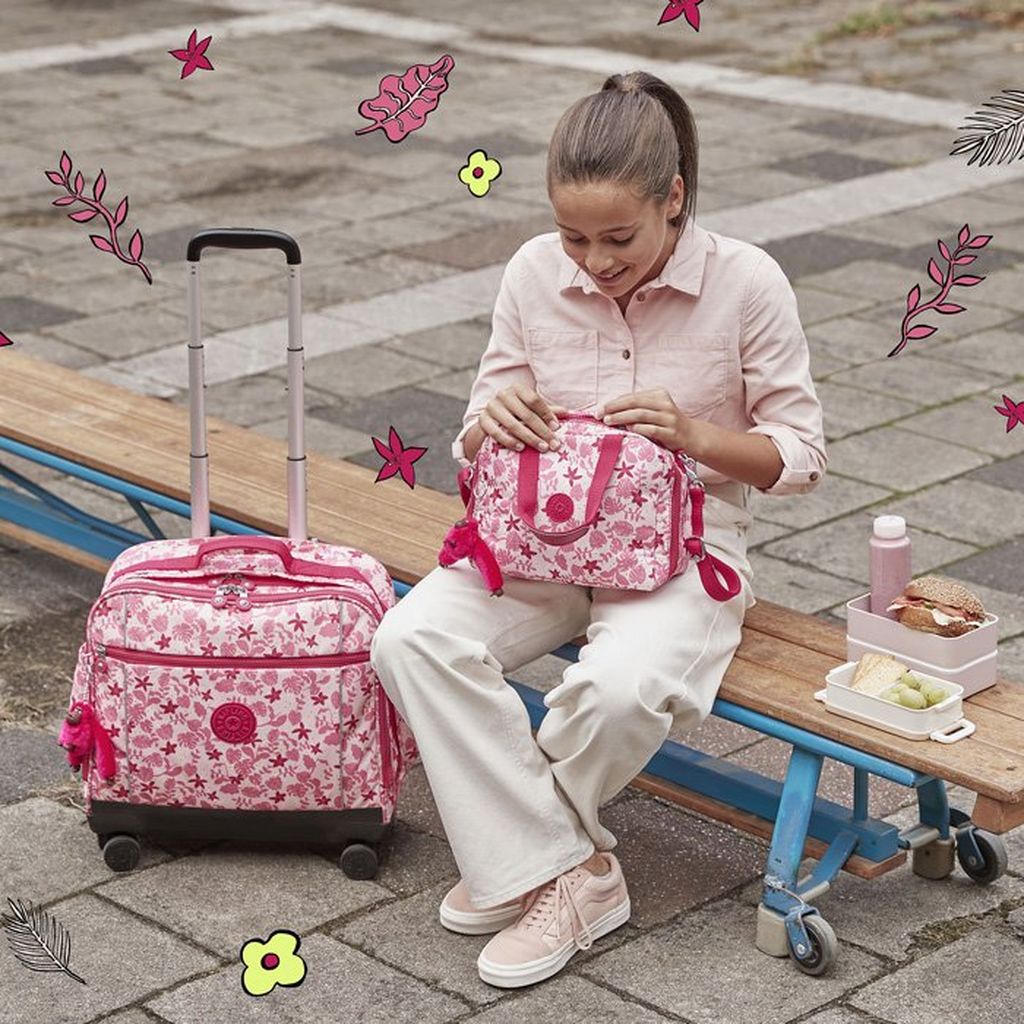 How to organise your school bag
One of the biggest challenges of a busy school day is keeping your school bag organised. Kipling bags come with lots of pockets and compartments to help arrange all your school essentials, but there are other things you can do to always keep your school bag in order.

It's a good idea to check your planner or schedule ahead of time, so you know exactly what to pack in your school bag for any given day. Using specific pockets and compartments in your bag for specific things will help you keep a track of your belongings, too. For example, you could have a dedicated pocket for snacks and another one for your pens.

Keeping smaller items together in separate bags and pouches can also help to keep your school bag organised and prevent things from getting lost or misplaced. Kipling's range of pencil cases helps to make organisation easy. It's also always a good idea to keep food in a separate lunch bag, to avoid getting any spills, stains or smells on your school essentials.
Find school accessories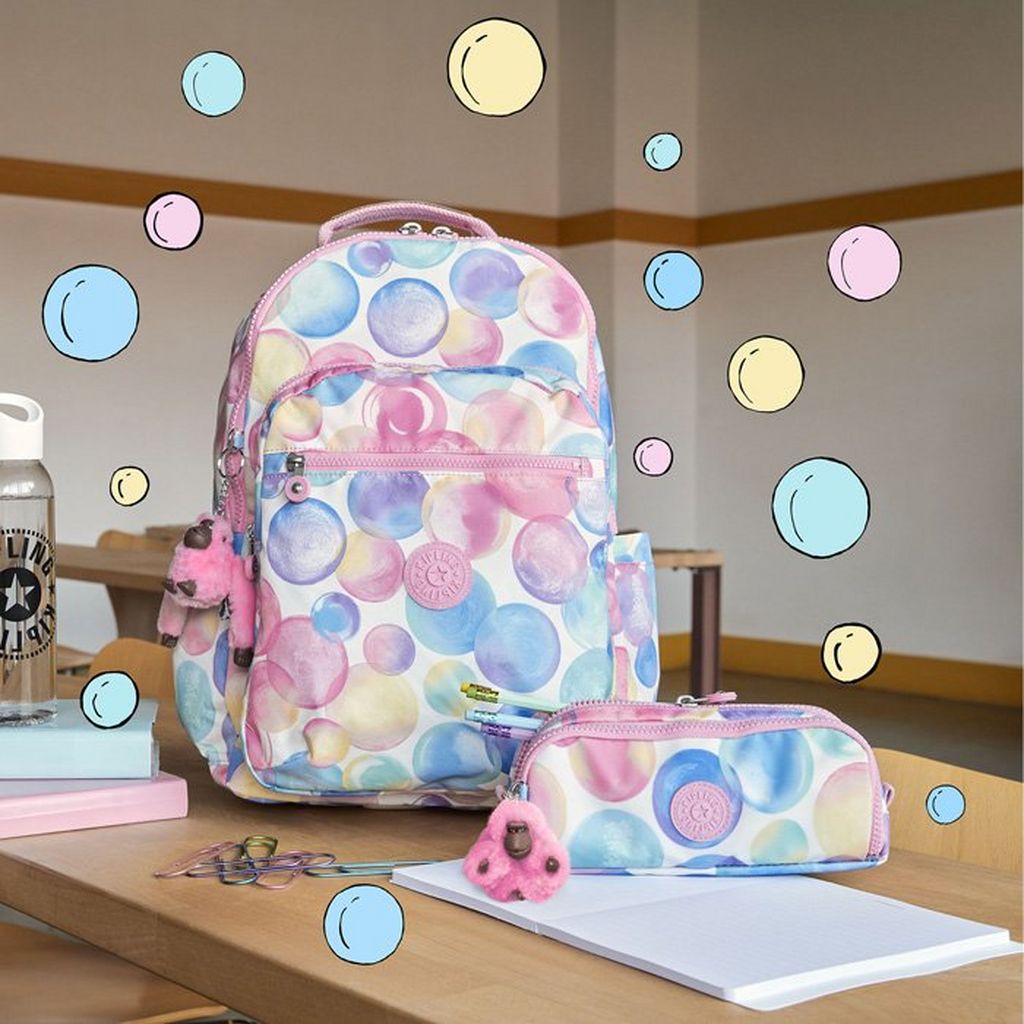 How to clean a school bag without washing
You can clean all Kipling school bags without machine washing them, and if you follow these simple steps you can keep your school bag in the best possible condition:

1. Spot clean the fabric with a slightly wet cloth

2. In case of a deep stain, hand wash the fabric in cold water with a soft brush, water and neutral soap

3. Hang your bag in a shady place and let it air dry

It's important that you never use bleach or heavy-duty detergents when washing your bag. Don't soak your bag in water, either. Once you've spot cleaned it, don't tumble dry it, as this could cause the bag to shrink.

Don't use any chemical cleaners, stain removers or hot water to care for your school bag, as these can often damage the materials.
Learn about product care